The only Group of the Principality of Andorra that offers a 360º legal, fiscal and estate accompaniment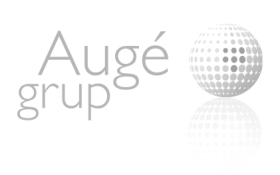 Would you like to know what are the advantages of living in Andorra? Would you like to study the possibility of setting up your business in Andorra? You do not know what criteria are applied by Andorran banks? Is tax optimization your main priority? Are you contemplating studying the requirements to be met in order to become an Andorran resident? Did you know that our country is no longer considered Offshore since 2011 due to the implementation of the OECD criteria? Do you know which are the taxation rates of the Andorran corporate tax or of the income tax (IRPF)? Would you like the legal opinion of a professional team on the conditions according to which you and your company can be taxable in Andorra?
Augé Legal & Fiscal and its vast team of multilingual professionals have a consolidated experience of more than 25 years in all of the areas set forth. Our firm is composed by Lawyers specialized in all areas of law, of tax advisers, consultants in the field of immigration, but also in the area of bank compliance and in Intellectual property matters. Our professionals will not only be able to assist you on general questions relating to Andorran tax law or on the incorporation of Andorran companies but will also be able to develop a specific analysis that applies to your situation, by setting out an optimal plan to focus your business and life in Andorra. Our 360º ​service model offers you everything you may need, as of the initial moment, to relocate and become a resident in our country.
Do you want to contact one of our professionals?
If you wish, you can call us by phone and we will personally attend to your request.